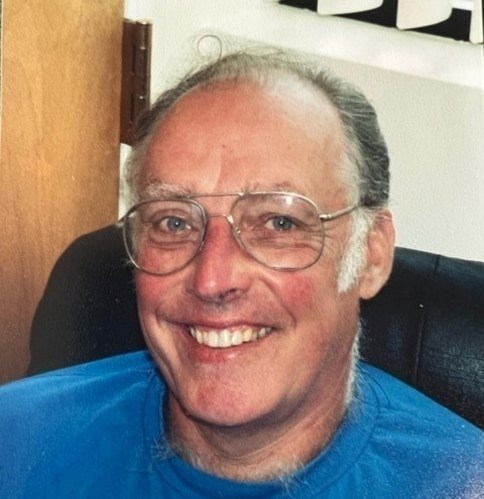 Dave W. Knecht of Monroe, CT, passed away peacefully September 9, 2022, at his home with his loving wife Smilie at his side.
David was the youngest son of Mr. and Mrs. Walter and Helen Knecht. He spent his youth at their home on White Plains Rd., Trumbull, CT. He attended Central High School in Bridgeport, CT, graduating in 1961. Following High School, David enlisted in the US Navy. Following training in Newport RI. and Great Lakes IL, he was stationed at Subbase Pearl Harbor, Hawaii for the balance of his Military career. At Pearl he proudly served as a Diesel Mechanic on submarines from 1962 until his honorable discharge in 1964.
Dave was a man with three basic passions, love of his wife and family, the Masonic Fraternity, and "Old Iron." Dave was fortunate to combine his passion with his chosen vocation working at Knecht's Garage in Trumbull for a 40-year period. Dave also worked as a Service manager at Mario Daddario Cadillac/ GMC. He culminated his career working as a security guard at Masuk High School Monroe, CT, where he was well loved by students and faculty alike.
As a young man, Dave was affiliated with the Trumbull Congregational Church and served his community as a member of the Trumbull Center Volunteer Fire Dept. Dave will be remembered for his contributions to the Masonic Fraternity serving in all the officer positions at Washington Lodge #19 AF and AM in Monroe, CT. Dave being well loved and respected by the members, had the honor of being elected to the to serve as Master of the Lodge in 1984, and again in 2002. As a member of the masonic fraternity, he was also affiliated with the Hamilton Commandry #5, the Baldwin/Housatonic Chapter #13 RAM, and the Jerusalem/Paugusett Council #16 R+SM.
Dave's hobby included working on and refurbishing old equipment and tractors. His friends and family often enjoyed the benefit of his knowledge, experience, and talents as he was always willing and available to assist with all mechanical issues that were presented to him. If you wanted to see Dave's smile shine, all you needed to do was to show up and request that he start and run any of his equipment. He was proud to be able to show off and explain his accomplishments, being able to bring his "Old Iron" back to life. He was affiliated with the Tobacco Valley Flywheelers Assoc., and the Conn. Antique Machinery Assoc.
In addition to his parents, Dave was predeceased by his 5 siblings, brothers Elliot, George, Lester, and Ernest, sister Edith, and 2 sisters-in-law, Jean and Jessie V. Knecht. He is survived by his loving wife Smilie of 51 years, his brother-in-Law John Burek (Dedem), along with his two sisters-in-law, Jane and Shirley Knecht. He is also survived by numerous nieces and nephews along with many other second and third generation relatives, too many to count and list. He was loved by all and will be strongly missed.
In his later years he was attended to by Margaret Kuczko, with all the exceptional skill, care, and love that Dave deserved.
To show appreciation for the superior quality of care issued to Dave by the VA Hospital Administration, in lieu of flowers, donations can be made to the West Haven VA Hospital in his memory.
Friends and family are invited to Spadaccino Funeral Home RT 111 Monroe, CT on Wednesday September 14 from 4:00 p.m. to 8:00 p.m. to celebrate and honor Dave's life and memory. A Masonic Funeral Service will be conducted at 7:15 p.m. A Funeral Service will be held at the funeral home, Thursday, September 15 at 10:00 a.m. Interment with Military Honors will follow at the Monroe Cemetery, Old Tannery Rd Monroe CT. Online condolences may be left at SpadaccinoFuneralHome.com.Dave W. Knecht of Monroe, CT, passed away peacefully September 9, 2022, at his home with his loving wife Smilie at his side.