Here is a recent response to my request for good news from our classmate Don Parker.
Gloria, in response to your asking about how we are involved in good and uplifting things: I have been an Episcopal Priest for 55 years. Now that I am 80, I have a new international ministry of healing - on ZOOM! I lead a men's ministry for the International Order Of St. Luke Healing Ministries (OSL) and weekly train men to pray with the sick and minister to men from all over the USA and Canada, as well as Africa and the Caribbean. I am SO blessed to be doing this. Who says that we need to slow down at 80! Don
Ladies from the CHS Class of 1961 enjoying lunch. From the left we have Nancy Pavone Ryan, Gloria Cerreta Manning, Sharon Smethurst Schwab, and Nancy Schupbach Kish.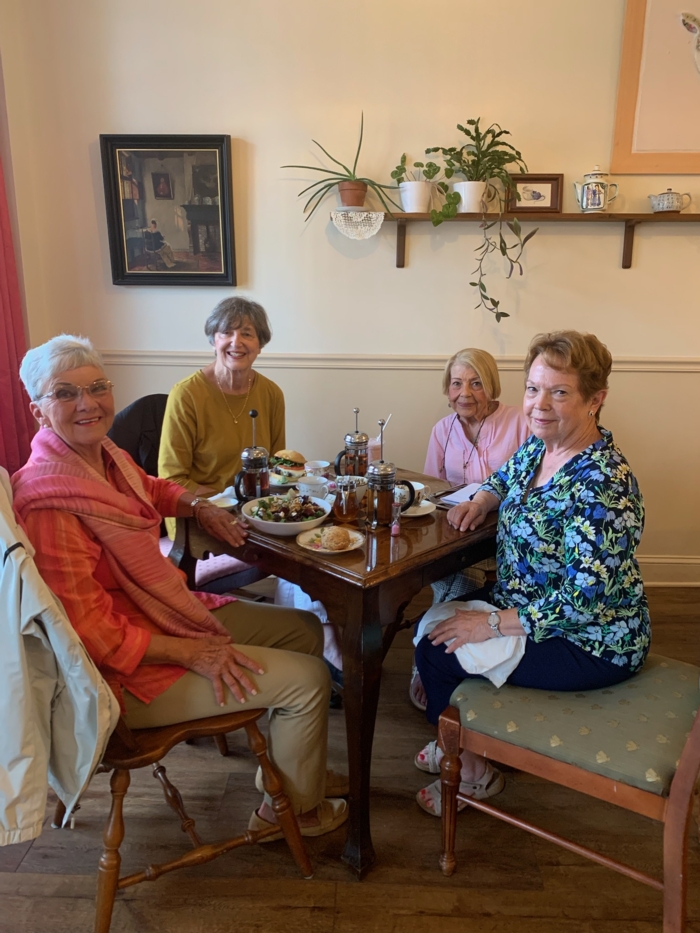 You may have noted that I have frequently thanked Terry and Nancy Pavone Ryan for introducing us to Class Creator. Again, I want to thank them for sending us the first of what I hope will be many pages of Good News coming from all of you. Nancy was recently honored for her contribution to the Senior Fitness program in the community where they live in Virginia. As Terry pointed out in his message to me, Nancy is too humble to brag about her accomplishments, so he stepped up and did it for her! Congratulations, Nancy! (PS here from me: I think that 25th should be followed by Year because she isn't the 25th instructor, she has been serving in this capacity for 25 years!)