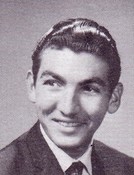 Victor was born on December 9, 1943 in Bridgeport, Connecticut and passed away on Monday, December 19, 2011. He was married to Barbara C. Romano in July of 1968.
Victor attended Norwalk Institute of Technology and served in the Air Force for 4 years. At the time of his marriage, he was employed by IBM.
At the time of his death, Victor was a resident of Summerland Key, Florida.